Chiropractic Care
Ensuring Proper Communication Between Brain and Body
Surprisingly, good health starts with your brain and body's communication with each other. Your brain is the central system that runs everything. Your body, including muscles, tendons, ligaments and joints, all have receptors in them that give information to the brain, letting it know what's going on. The brain processes this information, then sends a message back down to allow the body to properly address its environment.
Even when you're just sitting, standing or walking, the brain is constantly getting feedback from the body. What can hinder this flow of communication? Numerous things, including:
Disease processes
Injury
Lack of proper nutrition
Repetitive strain
If any of these conditions are present, the brain receives incorrect information from the body. The result is a faulty movement pattern, which can lead to low back problems, soreness in the morning, feeling like you can no longer walk that extra kilometer, you can't stand for long periods or find yourself plagued by headaches and other types of discomfort.
These pains are just your body's way of telling you, "Wake up! Pay attention to what's going on!" Simply put, pain indicates that something isn't working right.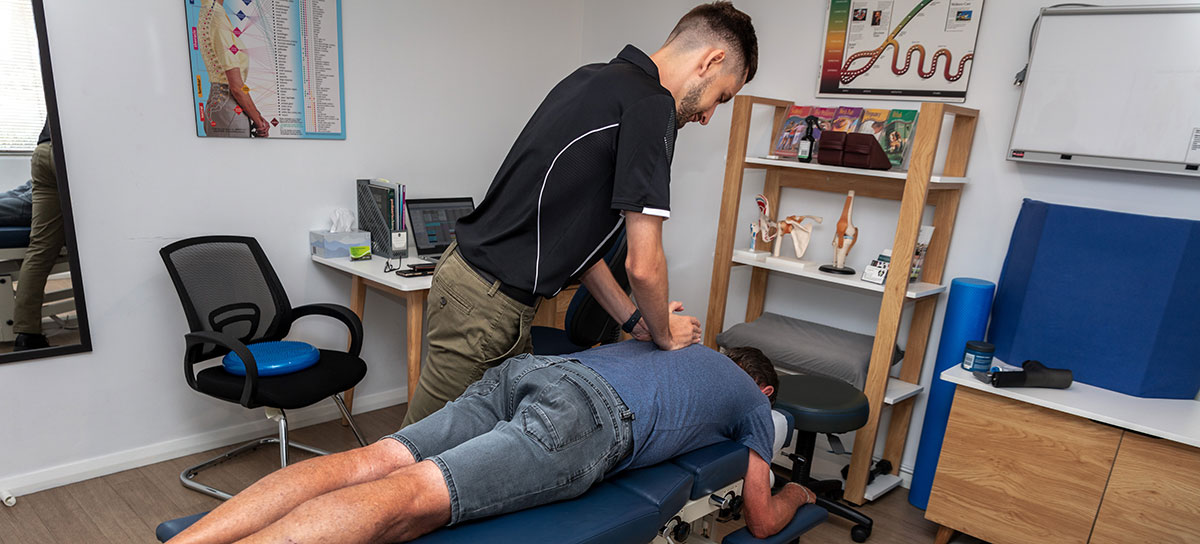 Assessing Your Nervous System for Better Health
We look at your nervous system to first understand which areas of the body don't have proper movement. Next, we'll work to make corrections through chiropractic adjustments and prescribed movement patterns. Finally, you'll receive the tools to maintain your health so the problem doesn't come back and you can manage it on your own.
The manual techniques our chiropractors utilize include Diversified and Thompson. The instrument-based techniques we use are Activator Methods® and Impulse®, which are extremely low-force and gentle.
Getting Back up Again
All of us are human. We might have an extra cup of coffee that our bodies don't really need, skip a nightly walk because it's cold or eat food that we know isn't the healthiest for dinner one night. The important thing to remember is that you can always start again when you're ready. We are here to help you, providing nutrition advice, movement patterns and natural therapies to assist you along the way.
Our Guiding Principle
Everyone who walks through that door is someone who needs help, someone with questions who needs answers. We try to be caring, compassionate and understanding. We give our honest opinions about what we can and cannot do to help each person. We are always thorough in our examinations, upfront with our recommendations and try to give patients tools they can use to enhance their health and their lives.
Get Started Today
Walk-in appointments are welcomed anytime. We also accept insurance, including Medicare. Contact us today to find out what we may be able to do for you!
CONTACT US
---
Chiropractic Care | (08) 9534 9399