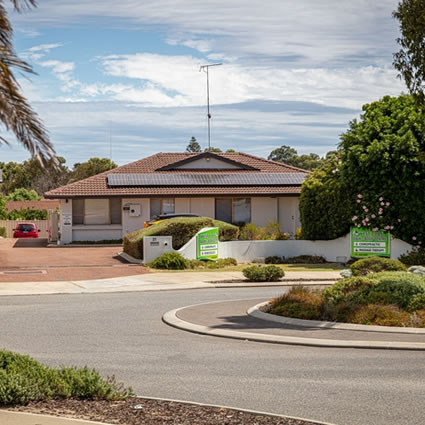 About West Coast Back + Body Centre
For more than a decade, the West Coast Back + Body Centre team has been serving the greater Mandurah area, helping patients of all walks of life discover the incredible benefits of natural, focused chiropractic care. When you choose us for your care, you can rest easy knowing you'll be receiving the care your body needs—no more, no less.
In order to bring patients the best possible care, we're proud to go beyond chiropractic and into other modalities for optimal results, including:
Functional Nutrition
Naturopathy
Our Philosophy
When we work with patients, our goal isn't simply to just bring them out of pain, it's to help them build the foundation for a healthy future, naturally. In fact, every one of our team members is under regular chiropractic care, not because they have to be, but because they CHOOSE to be and love how it makes them feel.
Our care plans are designed with you in mind—meaning they're 100% unique to each individual patient. No two sessions are alike, and we promise to dive deep into your health history to determine the root cause of any problems you're experiencing. We'll then craft a care plan that's designed to help you feel better as quickly as possible, while offering maintenance care once you're feeling better.
We also hope to educate our patients on what it means to live a healthy life. When you visit us for care, we'll go over the best lifestyle changes you can implement for long-term success, as well as recommend any stretches and exercise therapy you can do at home to improve how you're feeling.
MEET THE TEAM
Learn More Today
Wondering what we can do for your health? We'd love the chance to speak with you more. Contact us today to book your first visit—we can't wait to help you unlock your true health potential, naturally. Get started today!
---
About West Coast Back + Body Centre | (08) 9534 9399